Custom Gradient Order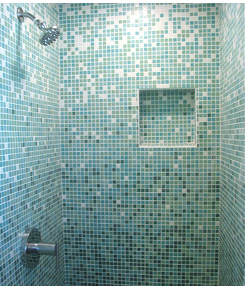 Design a gradient for a kitchen backsplash, an exterior building wall, interior restaurant wall, a shower or tub surround. With height options from 2' to 200', unlimited width and a choice of over one hundred glass tile colors, the possibilities are endless.
Install the design horizontally or vertically. Each sheet is clear film-face mounted and labeled in the upper left-hand corner for easy installation; an installation guideline is also included.
Click on tiles to add to your gradient.